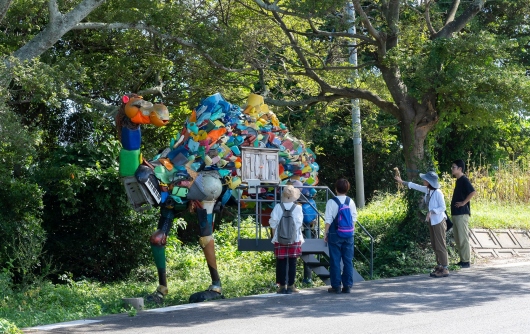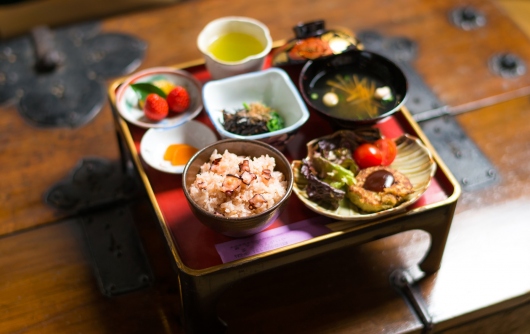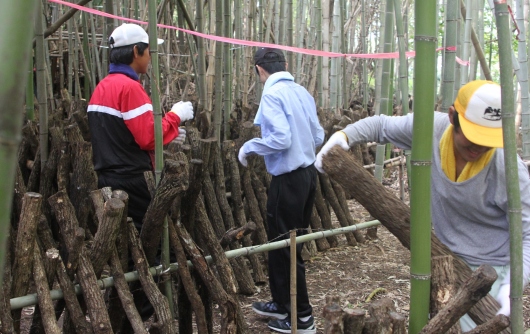 2 Days 1 Night Trip with Art Director
Kunitachi Peninsula, located in the northeastern part of Oita Prefecture, is blessed with rich nature and is said to be the birthplace of Shinto-Buddhist culture. The peninsula is dotted with artworks that were created on the occasion of the Kunisaki Art Festival. All of the artworks were created by artists who researched the area and created them for this place.

In this tour, Junya Yamade, who has directed a number of artworks on the Kunisaki Peninsula, will guide you through each of the artworks for a deeper viewing experience.
Local experience to know Kunisaki Peninsula
Through experiences such as a visit to a shiitake mushroom farm, which is recognized as a World Agricultural Heritage site, and an overnight stay in a farming village, visitors can experience the richness of the nature and culture that this land has nurtured.

Information
Period
January 9 and 10, 2022
Travel Days
2 days 1 night
Minimum number of participants
15
Maximum reception staff
20
Reservation deadline
Up to 3 days prior to the departure date
Contact
Kunisaki City Tourism Association
General Incorporated Association TEL 0978-73-0962
Tour itinerary
DAY1

9:00 9:00 Depart Beppu Station by bus. 10:10 Depart from Oita Airport by bus. Michihiro Shimabukuro "The Glowing Path: An Approach without Stairs"
       "Necklace: Climbing the Mountain with a Stone"
A meal of rice with sea octopus at Taoonryo. A visit to a shiitake mushroom cultivation site
Antony Gormley "ANOTHER TIME XX"
Gomatsukaki (Buddhist ritual burning) at Gotoji Fudoson
Tatsuo Miyajima "Hundred Life Houses"
Michihiro Shimabukuro "Breath of Life"
Around 5:40 p.m.
Nomadic Families (Overnight)
DAY2

9:00 Around 9:00 a.m.: Departure from farm households. Tadashi Kawamata "Pulpit"
Michihiro Shimabukuro "Manose"
Viewing of artworks at Nagasaki Hana Resort Campsite
Yoko Ono, Jung Hwa Choi, etc.

Lunch at Fiore Lunch at Fiore's. Drop of Light" by Saburo Teshigawara
      The Tree of the Moon
Kumano Magaibutsu (Cliffs of Kumano)
Oita Sky Musashi (rest and shopping)
Around 17:10 Oita Airport
Beppu Station Arrive at Beppu Station around 18:00
Precautions
≪Arrival time in the schedule is an estimate. Please note that the arrival time may vary significantly from the indicated time due to traffic conditions.