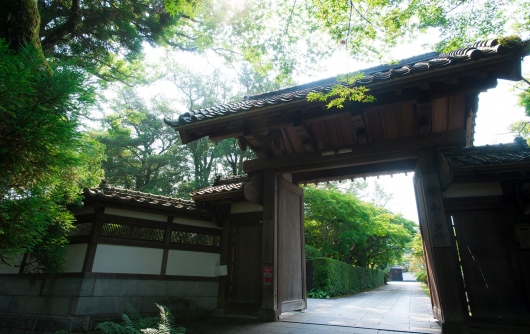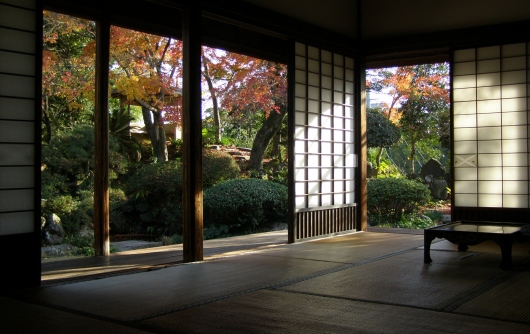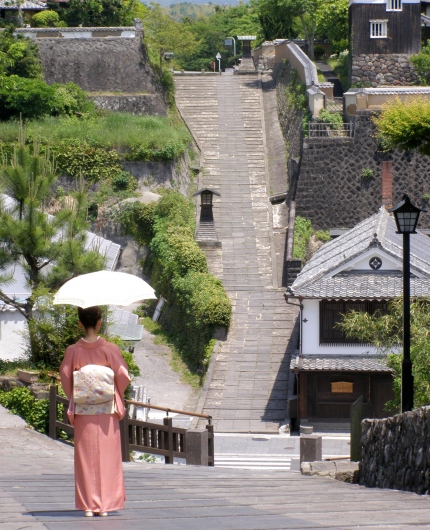 Enjoy a stroll while savoring the atmosphere of the castle town
This is a greedy taxi plan to visit both Hinode Town, a small castle town, and Kitsuki City, a sandwich castle town, which is rare in Japan, in 4 hours.

Teki-zan-so
The villa, with a site area of approximately 3,670 tsubo and a building area of approximately 247 tsubo, was built on a small hill overlooking Beppu Bay and is a perfect example of Japanese architecture.

The villa has a tiled roof. The villa, a one-story building with a tiled roof, was named "Matoyama-so" after Mr. Narikiyo Hiroai's name "Matoyama".

Ohara-tei

The residence of a senior samurai of the Kinki clan.

After passing through the splendid Kannon Gate, you can see the majestic thatched roof, the 200-year-old Sotetsu tree, and the dignity radiating from the wide entrance. The Ohara Residence, with its spacious and elegant circular garden, is one of the representative samurai residences in Kinki.

The castle town of Kitsuki The Castle Town of Kinki

The streets of Kinki are a "sandwich castle town" with the heroic samurai residences on the north and south elevations centered on the Kinki Castle, flanked by the merchant towns in the valley. It is a castle town where the streets of Edo remain as they were, with cobblestone streets and slopes, and has been certified as a "historical townscape that suits kimono".
Information
Period
April 1, 2021 - March 31, 2022
Travel Days
day trip
Minimum number of participants
1 place
Minimum reception staff
1 place
Maximum reception staff
4 persons (per taxi)
Reservation deadline
Up to 3pm 5 days in advance
Necessary time
About 4 hours
Contact
Mie Kotsu Co. Tourism Sales Systems Landing Tour
TEL: 050-3775-4727
(Office hours: 10:00-18:00)
You can also make a reservation by phone.
Tour itinerary
(We will depart at the time of your choice.)

Beppu City Beppu City
Beppu Station or Beppu City Hotel  Beppu Station or Beppu City Hotel (Kitahama/Kannawa area)
Beppu City
Beppu Station or Hotel in Beppu City (Kitahama/Kannawa area) Beppu City
Beppu Station or Hotel in Beppu City (Kitahama/Kannawa area)  Matoyama Villa, Ninomaru, etc.

● Beppu City

 or Oita Airport
Precautions
As a part of the countermeasure against the spread of the new coronavirus (COVID-19), some museums may be closed. Please contact each shop or the Tourism Association before you go out.

This plan is an arrangement type travel product.

This plan is an arranged travel product. This plan does not include entrance fees, toll roads, and parking fees for each facility. Please pay at the site on the day.