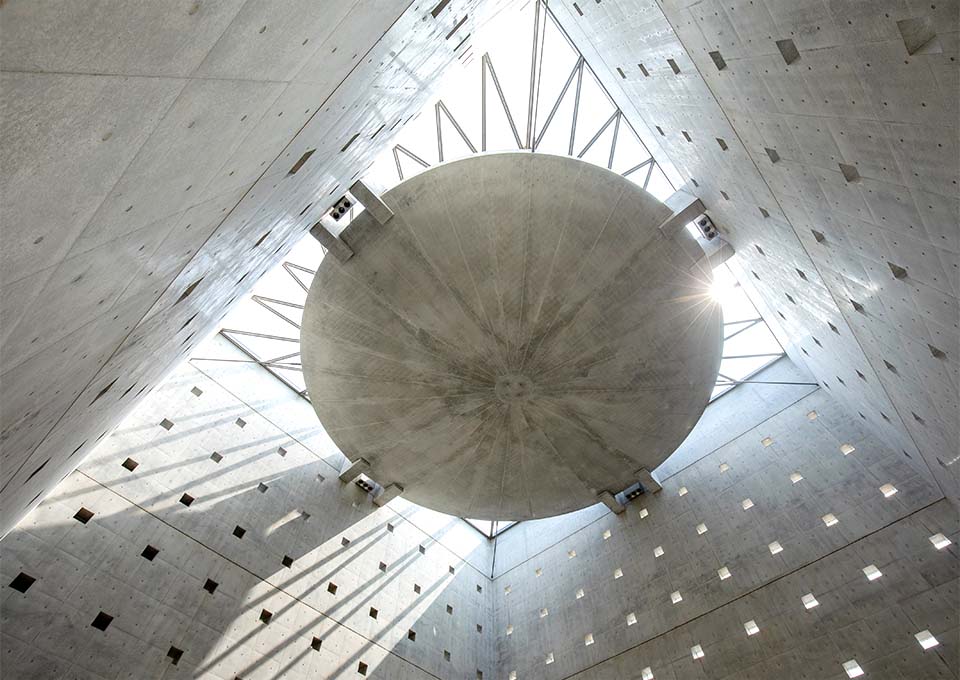 Encounter the masters' works and enjoy Artistic Spaces through "Architectural Tourism"
Oita Prefecture is like an "architecture museum." There are many buildings scattered throughout Oita prefecture that was built by Japan's world-famous architects, including Kingo Tatsuno (1854-1919), who is known as the "father of modern architecture in Japan," and Arata Isozaki (1931-), a world-famous architect who was born in Oita prefecture. The architecture of Oita Prefecture continues to be loved by many people as a symbol of the city, attracting tourists from all over the world.What is the appeal of these architectural works?Experience an artistic space where light, shadow, wind, and sound are woven together.
Explore music, contemporary art, and Buddhist art in the Beppu and Kunisaki areas
Beppu City, which boasts the largest number and water volume of hot springs in Japan, has many festivals and events such as the "MUSIC FESTIVAL Argerich's Meeting Point in Beppu" with Martha Argerich, the world's greatest pianist, as its director. It also has the annual art events "in BEPPU" and "Beppu Art Month," where world-famous artists present their works. On the Kunisaki Peninsula, adjacent to Beppu City, recognized as a Japanese heritage, has flourished the Buddhist culture since ancient times. Many historical sites and cultural assets carry on its prosperity to the present. Several contemporary artworks have been set up in the area since the "Kunisaki Peninsula Art Festival" held in 2014. Why not take a trip to explore music, contemporary art, and Buddhist art?